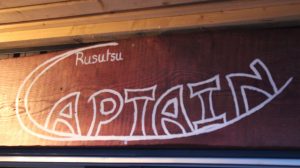 Captain Bar
 Captain Bar resembles Captain's cabin, so you have a good opportunity to feel like a Captain of your own ship, there's even a hand-wheel, installed on one of the walls. Our friendly staff will be your crew, who will perform your orders smoothly and in no time. As it is known, Captains like alcohol very much, so there are drinks of various types to satisfy any taste. We always look for new recipes and ideas, so why don't you try to create your own drink and have it named after you?
Captain is the right place to have a couple of beers with friends or sip a cocktail with your partner. Our cozy atmosphere will help you relax after a day on the mountain, introduce you to great people and their powder stories, making your stay in Rusutsu even more memorable.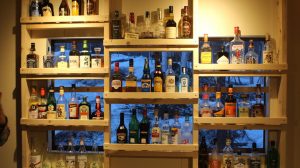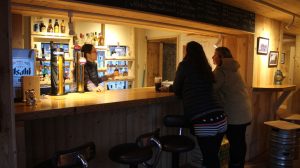 Captain bar is the place where you come as a guest and leave as a friend!
We are waiting for everyone and are ready to carry out your commands, Captain!